Ordered today, clean air tomorrow
Produced in Hengelo (NL)
10+ year guaranteed lifetime
1 min
German scientists show that 95% of viruses in rooms are eliminated by UVC air purifier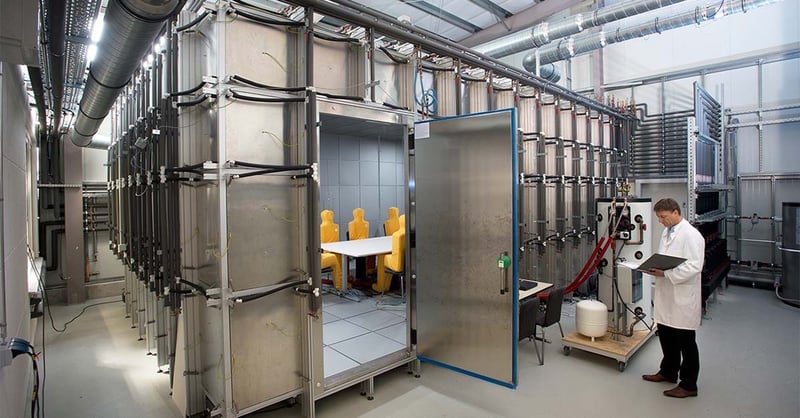 At the beginning of 2021, the Fraunhofer-Institut in Germany conducted extensive research into the spread of viruses and bacteria in indoor spaces. In the Indoor Test Center of the Fraunhofer-Institut, an arrangement of an indoor space with people has been simulated. Various representative scenarios were simulated in this room. For this, surrogate Corona viruses were pumped into the indoor test space.
These areas were then filtered with various solutions, including a UVC air purifier. The efficiency of the air purifiers, as well as the degradation rate and the effects this had on indoor air quality, were examined. Finally, it was examined how many devices would be necessary and where they should ideally be placed.
The people in this room were heated dolls without masks. 45,000,000 virus particles were introduced into space. After the UVC air purifier was turned on, this number plummeted to 300,000, with no ventilation even to the outside. The number of virus particles had thus fallen by almost 95% in a very short time. Ventilation would only make this result even higher.

More (scientific) information about this research can be found here.