Ordered today, clean air tomorrow
Produced in Hengelo (NL)
10+ year guaranteed lifetime
1 min
TU Eindhoven confirms that air cleaners are the best complement to existing ventilation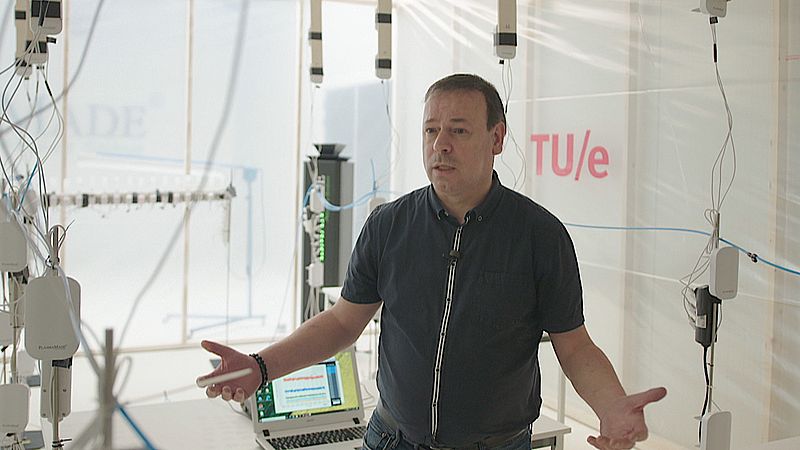 In March 2021, a study by the Technical University of Eindhoven conducted jointly with Sportinnovator, the Isala Hospital, NOC*NSF, and the Ministry of Defence, among others, led to hopeful findings.
This research showed that a combination of air cleaners and ventilation is a good precautionary measure to safely and responsibly re-convene even during a coronal pandemic. The study was published in the scientific journal Building and Environment.
The researchers indicate that clean air is particularly important in indoor spaces. A gym is an extreme example, where people sometimes breathe in and out heavily. Especially in such spaces, extra attention should be paid to clean air. In this gym environment, air cleaners were able to remove 80 to 90 per cent of the aerosols from the air. Follow-up research will have to show whether this combination with air cleaners is just as effective, or perhaps even more effective, in other indoor spaces such as schools, restaurants, offices, and nursing homes.
In the test set-up, a gym of the Einhoven student sports centre was used. Initially, simulation models were built with artificially generated aerosols, but a test was also conducted with 35 test subjects who actually came together physically to exercise intensively. Nearly 150 sensors monitored how many aerosols were released into the air during this exercise and how ventilation can contribute to keeping the air clean and healthy. Next, air cleaners were used. Here it was measured that in one cycle 99 to 98.6 per cent of all air droplets were removed from the cleaned air. An additional advantage was that no clean air had to be drawn in externally, which led to enormous energy benefits because this new air did not have to be reheated.
Researcher Bert Blocken continues to emphasise that ventilation also remains essential. Air cleaners are a cost-effective solution that makes expensive adjustments to ventilation systems unnecessary. In addition, they can be used flexibly and are very efficient and energy-saving.

Read the summary of the full scientific study here.