Ordered today, clean air tomorrow
Produced in Hengelo (NL)
10+ year guaranteed lifetime
1 min
ViroPower contributes to clean air along the highway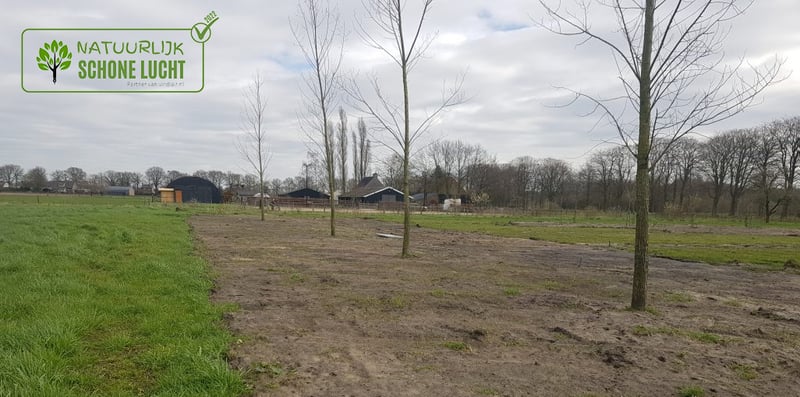 ViroPower has been part of Viridi Air for quite some time now. This initiative supports various projects to achieve clean, healthy air. In addition, we hope to contribute to raising awareness of the importance of clean air for our health and environment.
On January 28th, 2022, a new project was completed along the A4. In Heijningen, close to the A4 motorway, a lot of particulate matter, NOx (nitrogen dioxides) and CO² is expelled. Several filter strips of trees have been planted here to capture these contaminants. These filter strips consist of trees that purify the air well above average. A few beech species and the black alder have been chosen. Two types that are well-known for their excellent performance in capturing NOx and particulate matter.
The filter strips have been realized on the edge of a meadow where horses are held. For this reason it was especially important that the trees not only had great air purification properties, but also that any protruding branches or leaves were no danger to the horses. These should therefore not be toxic in nature, which is why conifers and fir species were not an option at this location. A total of 300 trees have been planted, with extra attention being paid to the arrangement of the trees in order to achieve optimal capture of harmful substances.
ViroPower has received the attached Healthy Air Certificate as proof of its participation in this project.