Ordered today, clean air tomorrow
Produced in Hengelo (NL)
10+ year guaranteed lifetime
Protect vulnerable people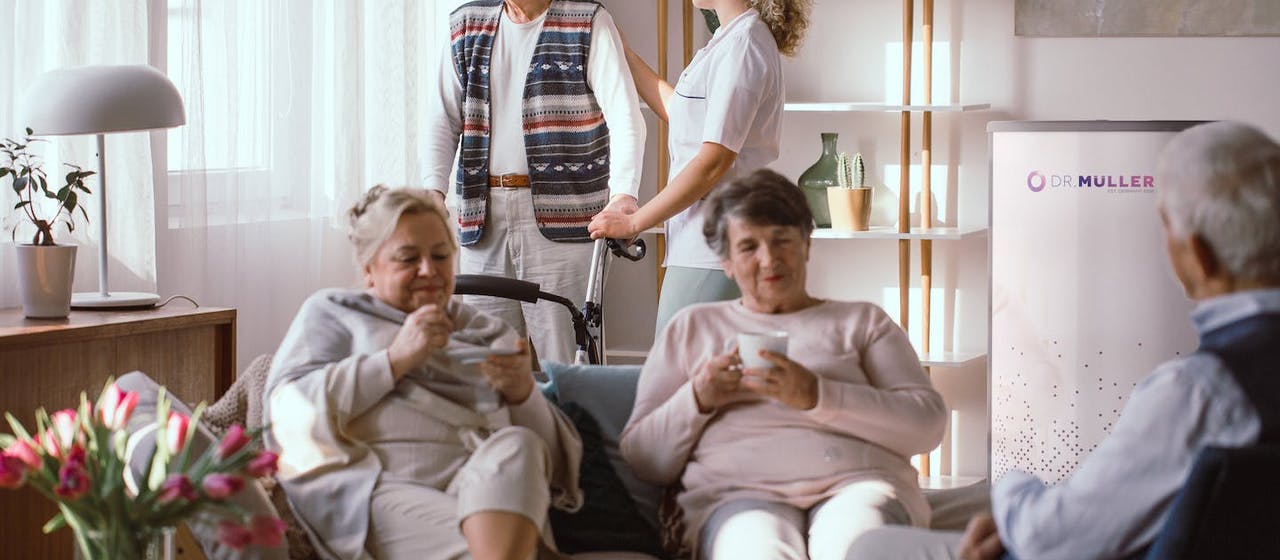 Why vulnerable groups need healthy air
The social importance of coming together
Extra safety for vulnerable people
Reduce the risk of a virus outbreak
No expensive adjustments to the infrastructure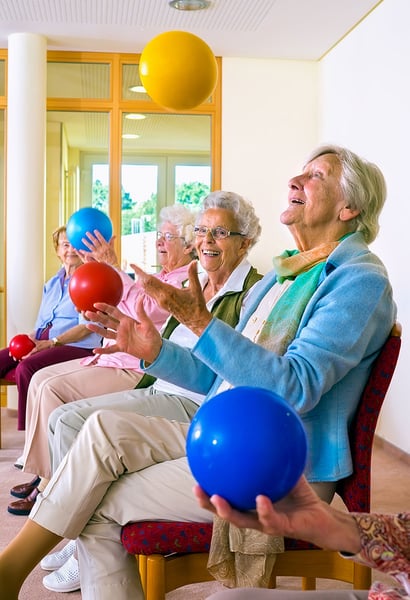 The social importance of coming together

Especially people who are lonely, people who are elderly or people who stay in a nursing home or care home for other reasons, look forward to the moments when they can get together with others or when they are allowed to receive visitors.
The ViroPower is specially designed to bring people together again and to meet again in person. The device is specifically built to be active when people are together in a room and to reduce the chance of mutual contamination. This allows residents, visitors and employees to come together safely again.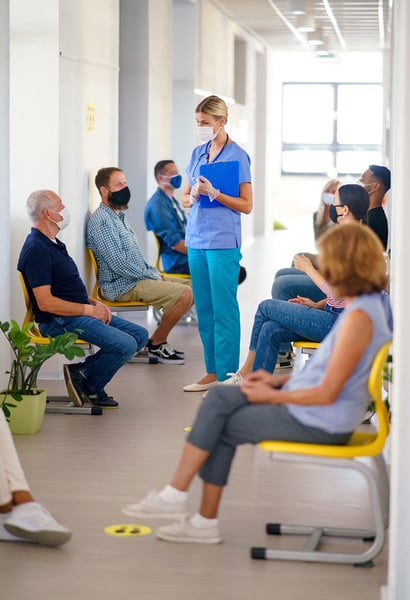 Extra safety for vulnerable people
Healthy air is important for everyone. For example, did you know that you "eat" no less than 10 to 13 kilos of air every day? In terms of solid and liquid food, you only consume 3.1 kg.
So we should be a little more critical about the quality of air we breathe. This applies even more to vulnerable people, because they are more sensitive to viruses, bacteria, (fine) dust and allergens. Not only do they get sick more often, but the consequences of breathing polluted air are also more serious and longer-lasting. Clean air for them is therefore of vital importance.
Curious why UVC is most suitable against viruses and bacteria?
And do you want more information about the (extra) functions of the various filters?
Read more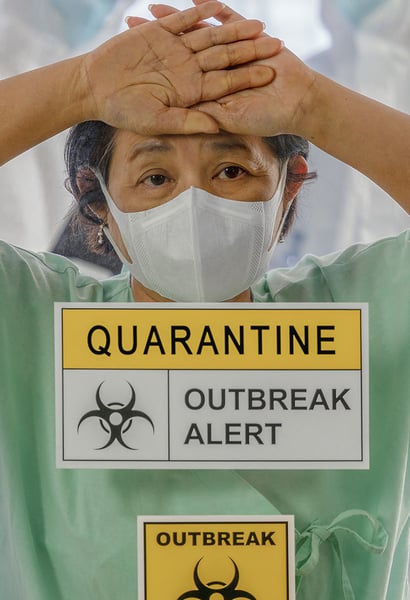 Reduce the risk of a virus outbreak
Many people live together in a care home or nursing home. These people are often elderly, have health problems or are otherwise vulnerable.

It is precisely in a community such as this that it is essential to prevent a virus outbreak from occurring. For this you have to minimize the chance of transferring viruses and bacteria. A UV-C air purifier is an efficient way to do this, because it works exactly when people come together.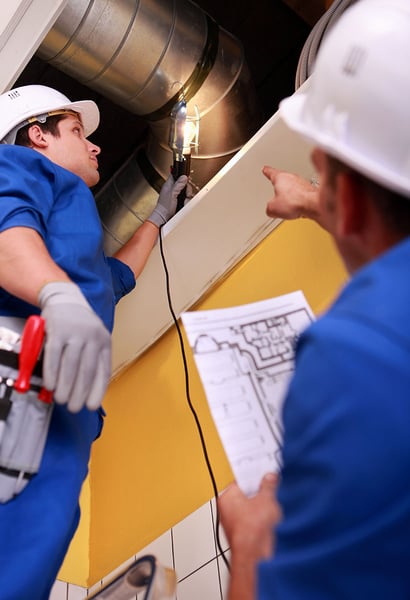 No expensive adjustments to the infrastructure
Many care homes and nursing homes are several years old and no longer meet the latest ventilation standards. You also do not always want to open windows, because older and vulnerable people have a weaker health and are therefore more sensitive to a cold.
The ViroPower is an easy-to-install solution that requires no modifications to existing installations. In addition, the wheels and its size make it easy to move to other rooms, where it may be needed even more at that time.
Scientific research and certification
Ready to make your nursing home safer?
Both for your employees and vulnerable people? We are happy to think along with you to find a non-committal and suitable solution for your organization.
Receive tailor-made advice