Ordered today, clean air tomorrow
Produced in Hengelo (NL)
10+ year guaranteed lifetime
Reduce the risk of contamination
Clean air not only has health benefits, but also allows people to come together safely again
Why a UVC air purifier is essential in the fight against viruses and bacteria
UVC light is most effective in destroying viruses and bacteria
Two pre-filters prevent viruses from hiding
ViroPower eliminates 99.9% of viruses and bacteria
Reduce the risk of virus outbreaks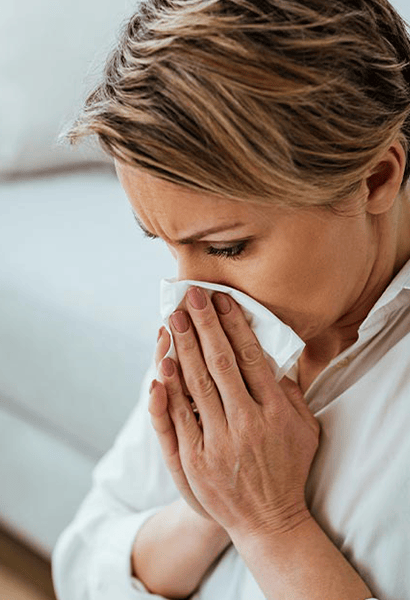 Why do viruses make us sick?
Viruses are even smaller than bacteria. They cannot be seen with the naked eye and there is not even common measuring equipment to detect whether and how many viruses are present in a room.

When you are infected with a virus, the virus can multiply in your body. It modifies existing body cells and let them start making virus proteins. This way a virus spreads rapidly within your body.

Contamination can take place through touching a surface where a virus is located. Though, there is also a good chance that contamination takes place through the air, via aerosols. A virus can live in these airborne droplets while it moves from one person to another.

When you are sick you not only feel bad, you will probably have to quarantine for several days and you may be able to infect vulnerable people in your area; resulting in hospital admissions.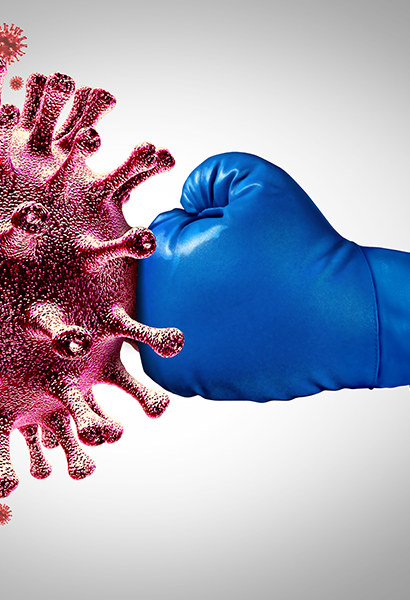 How do we prevent viruses from making us sick?
The most important thing to prevent a virus infection is having a good resistance. Healthy people are much less likely to become infected with a virus, because their bodies are less sensitive to these viruses.

Keeping your distance is a solution that works well. Hygiene measures such as washing hands, sneezing and coughing in the elbow also reduce the risk of spreading a virus. Even a mouth cap can partly work, although it strongly depends on the materials used and how often a new mouth cap is put on.

Because viruses are not visible to the naked eye, you often do not realize how many viruses there are in a room. It is therefore crucial that the air in indoor spaces is cleaned, for example by a UVC air purifier. UVC light destroys viruses and bacteria. In this way, the air is cleaned in the most effective way and you significantly reduce the risk of becoming infected.
Curious why UVC light is most effective against viruses and bacteria?
And do you want to know more about the (extra) benefits of the two filters?
Discover it here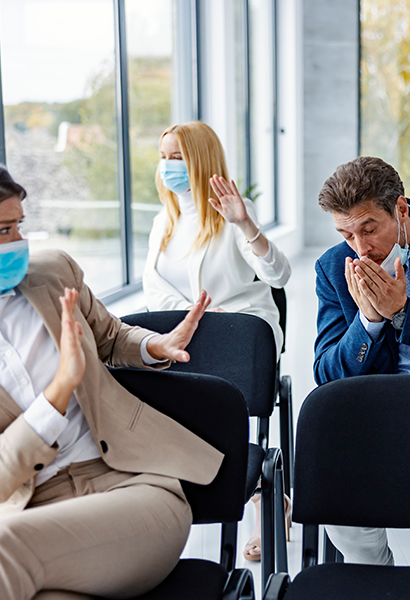 How does a virus outbreak occur?
For years, the basic principle in buildings has been that as much air as possible should be kept indoors. This saves energy because no heated air is lost.

What has been somewhat forgotten about this is that there is little or no clean, fresh air in buildings. Plus, the advanced air circulation systems allow viruses to be spread throughout the building.

With the many variants of the coronavirus, for example, there is a good chance that colleagues will infect each other in an unsafe environment.

Also because colleagues often work together in teams, you run the risk that an entire department or area of expertise will be at home at the same time once colleagues infect each other due to dirty air. This can seriously jeopardize the continuity of your company.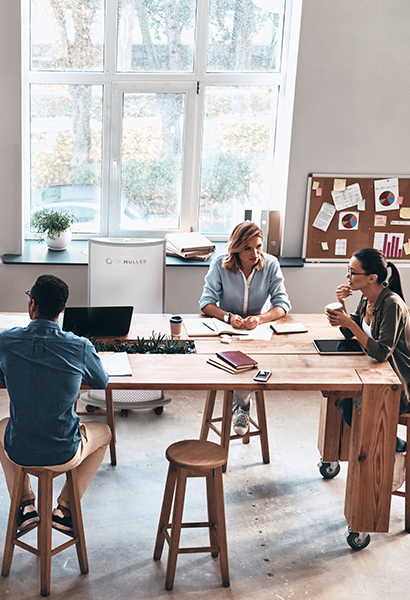 How can a virus outbreak be prevented?
The government has been hammering on ventilation since 2021, but an essential part is forgotten. Fresh air is absolutely good, but the existing air also needs to be purified to prevent viruses and bacteria from jumping from one colleague to another.

Keeping distance, washing hands and especially staying home in case of complaints are of course good measures. Yet there are also many situations where coming together is really essential. Physical meetings can be important not only for the transfer of knowledge, but also for (social) involvement.

For this it is important to create optimal conditions to be able to come together safely. Purifying the air present in the room is very important. Research in office situations has shown that (UVC) air purifiers remove more than 99% of the virus particles present from the air in a human-occupied room or office.
Curious how ViroPower helps others prevent virus outbreaks?